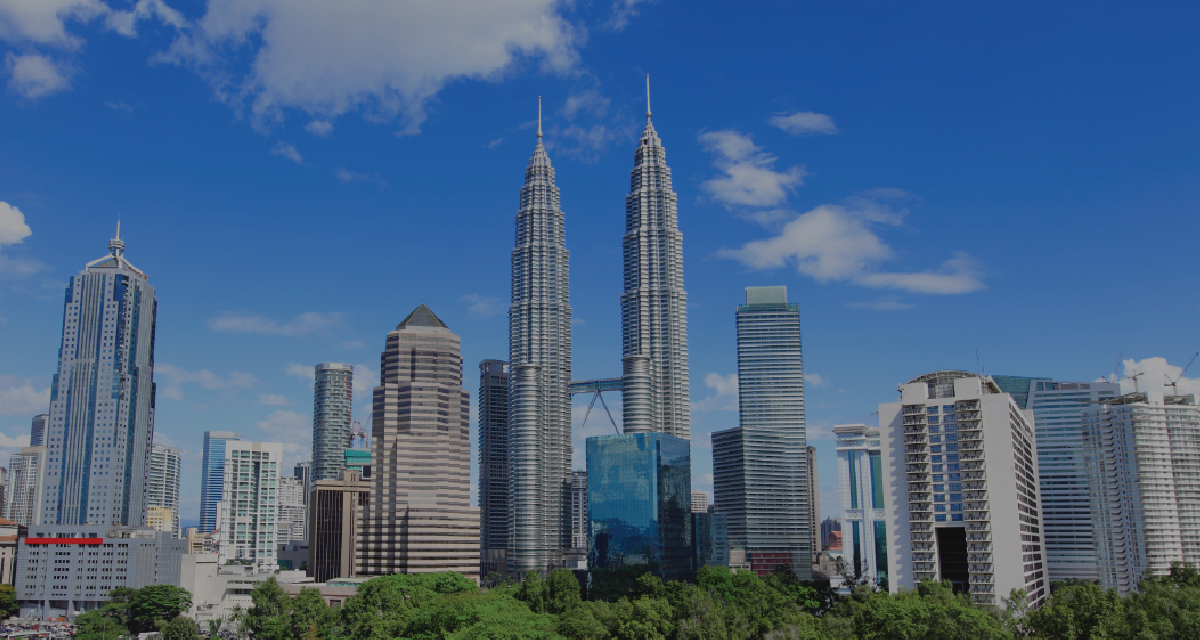 INFORMATION SECURITY RISKS
TAKE CHARGE OF YOUR
Request For Free Trial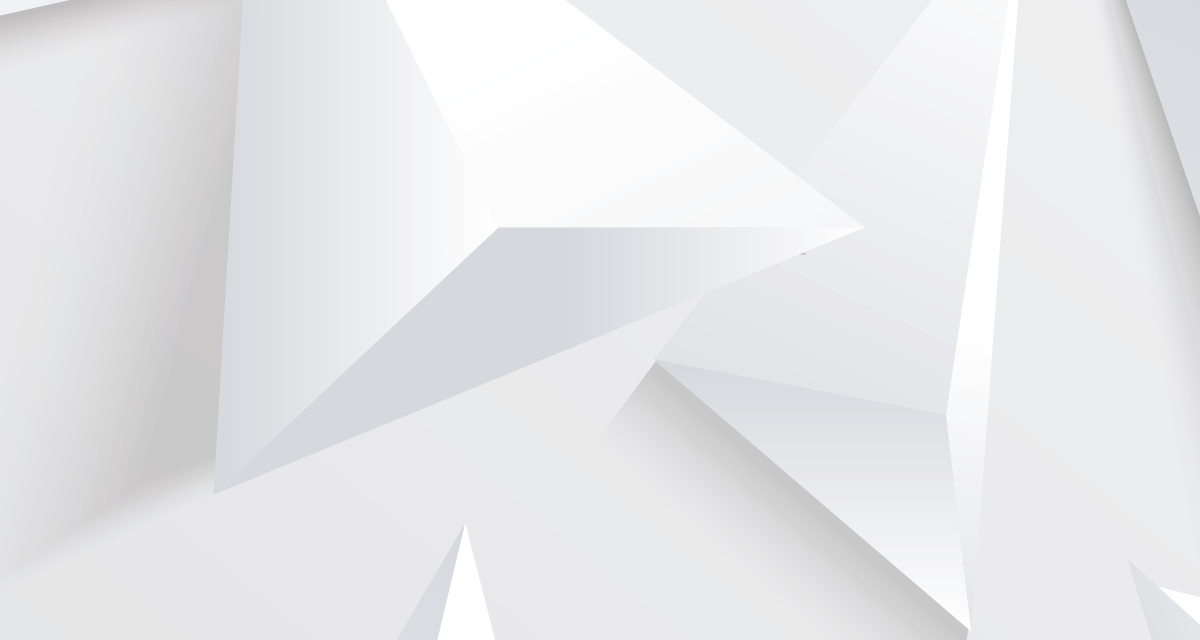 SUBSCRIBE NOW AND GET
FREE
ISO 27001 IMPLEMENTATION TOOLKIT




Addresses All
ISO 27001 control areas
Reduces
Implementation cost by 90%
Accelerates Your
ISO 27001 compliance



Download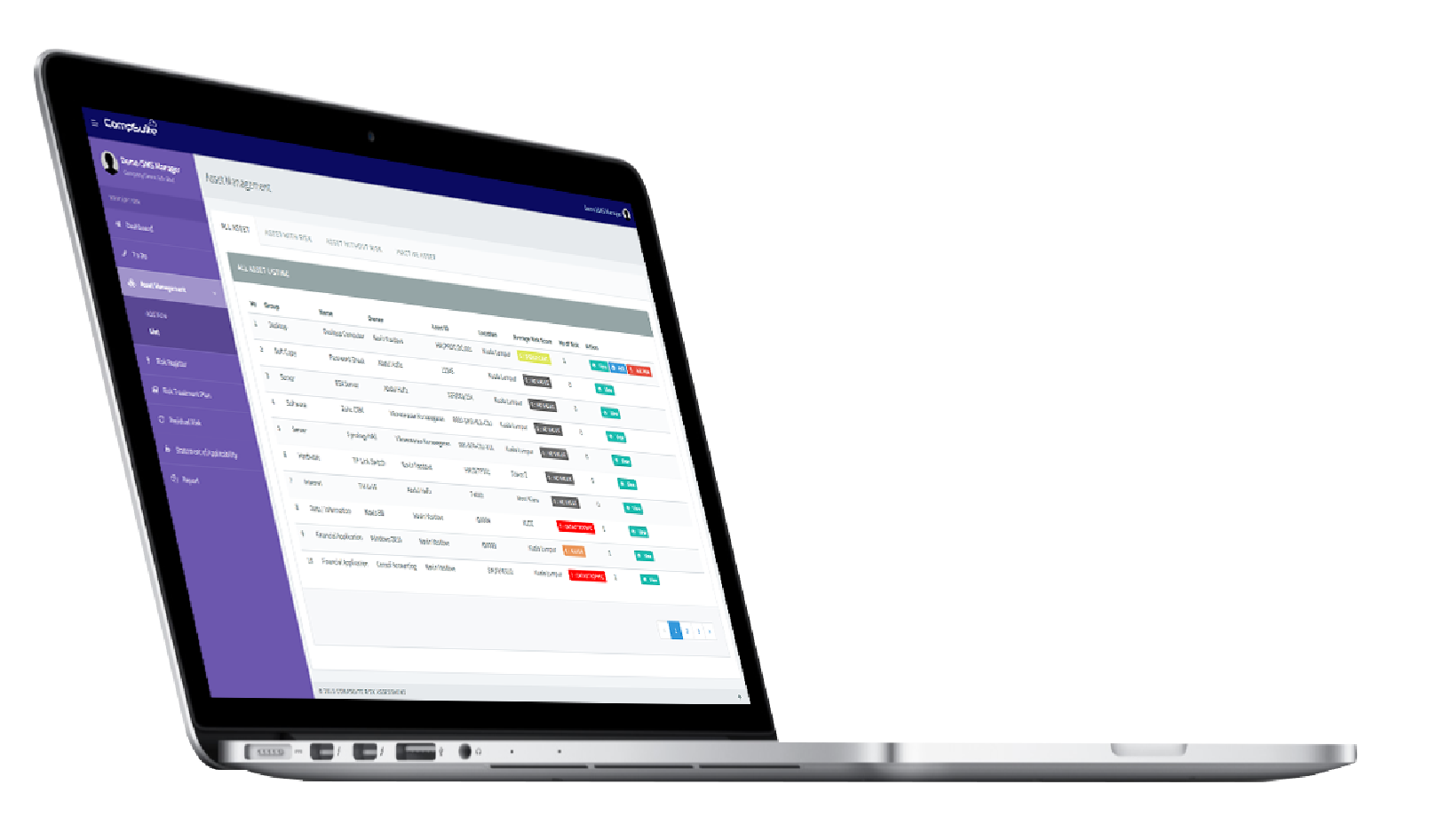 Effectively reduces tedious risk management tasks. It keeps all your assets in a single platform, giving you a bird-eye-view of your risk posture, saving you plenty of time.
CompSuite lets you identify, manage and report on information security risks on your information asset with just a few clicks!

Task Management
Manage tasks and workflow at a single location to improve productivity and communication

Asset Management
Easy data entry and management to track all your information asset

Risk Intelligence
Get instant up-to-date security risk information for all your assets and ways to treat them

Effectiveness of Controls
Be sure that your investments on security controls are producing the intended result and ROI by measuring their effectiveness.

Risk Snapshot
Get instant data and analytics on your organization's information security risk posture from our comprehensive dashboard and reports

ISO/IEC 27001 Compliance
Instantly generate auditor-ready information for ISO compliance such as Statement of Applicability, Risk Register and Risk Treatment Plan Ida Rajemee
Security Specialist

"We found CompSuite ideal for our need to manage & maintain ISMS for organization-wide implementation with limited resources" Ben Wong
Manager of Corporate Services

"CompSuite greatly simplified the risk management process for the ISMS implementation for our SCADA system"